John A. Oman, Jr.
President
Mr. John Oman is the founder of Oman Systems, Inc. and the creator of bidTABS Professional and ProEstimate.  With over 30 years of experience in the highway construction industry, Mr. Oman began his career at Oman Construction Company, Inc.  He worked as an estimator, project manager, and executive and began writing estimating software in the early 1990′s and formed Oman Systems in 1992.  Mr. Oman has a BS in Building Science from Auburn University and an MBA from Vanderbilt University.  Mr. Oman is a Certified Microsoft Partner and the primary developer for Pro-Estimate and bidTABS Professional as well as the chief designer for FieldManagementPro.
×
Jack A. Oman
Corporate Secretary
Mr. Jack Oman is the Corporate Secretary of Oman Systems, Inc. and the CEO of Oman Management Company LLC.  He has over 50 years experience in the highway construction industry and is the former CEO of Oman Construction Company, Inc. based in Nashville, TN.  Oman Construction Company Inc. was a top 100 international contractor, performing work across the southeast as well as internationally.  Mr. Oman's vast experience in the management of a heavy highway construction company adds to our depth of industry understanding. Mr. Oman is a former President of the American Road and Transportation Builders Association and former President of the Tennessee Road Builders Association.
×
Jeremy Bell
Director of Sales
Jeremy Bell joined Oman Systems, Inc. in 2018 as the Director of Sales. Prior to his arrival, Jeremy worked as an executive for a third generation aggregate supply and transportation company in Alabama. He has participated in over 400 DOT and Class I railroad projects throughout the U.S. He has B.S in Finance from The Florida State University.
×
James Hamm
Customer Support Manager
James Hamm joined Oman System, Inc. in July 2012. James has more than 10 years of experience in technology, management, customer support, and communications. James is responsible for installs/training/support for our product Field Management Pro. He works closely with the sales team during the sales cycle and demoing the product. He is responsible for installation of the software with each client from the point of sale to complete implementation of the product. He trains the users on-line as well as on-site. He conducts follow-up calls with each customer to insure they are using the software to its fullest potential. He provides a high quality of client support to each client. He assists the development team with testing the products prior to release. He manages and organizes customer support schedules for all Field Management Pro clients.  He has worked in sales, application support, and reporting within workforce management groups. In addition to his role in management and support, James has built client relations for companies such as Asurion, AutoZone, and Dell.
×
Tiffany Ward
HR/Accounting Manager
Tiffany Ward joined Oman Systems, Inc. as the HR/Accounting Manager in August of 2015. Tiffany has over 20 years of Accounting and Human Resources experience. She spent several years working in the construction and nuclear power industry before starting with Oman Companies. Tiffany graduated from Bethel University in 2017 with a BS in Organizational Leadership.
Tiffany spends her time being an advocate for the homeless population in Nashville and surrounding areas. She also has interests in Archery, Golf, and Cooking.
×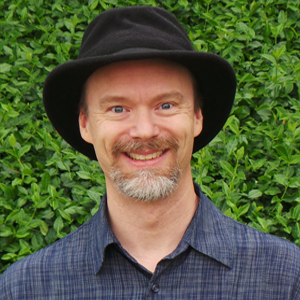 Jeffery Dronsella
Senior Software Developer
Jeffery Dronsella joined Oman Systems, Inc. in 2010 as the primary developer for the Field Management Pro System. He also developed FMP Mobile for Android and iOS. Jeffery has been in IT since 1993 and a software developer since 2000. He has a Bachelors degree in Computer Science from University of Michigan.
Jeffery is a musician and father of 4 boys. He enjoys spending time camping in the woods and kayaking.
×