FMP Tip of the month
HOW TO CREATE/USE COMPANY TIPS AND MESSAGES
August 2014 tip
View Video
Step by Step guide
When you log into Office, go to the databases option on the left side of the screen and select the Tips/Messages database. Select the green plus button shown below to create a new tip of the day or company message.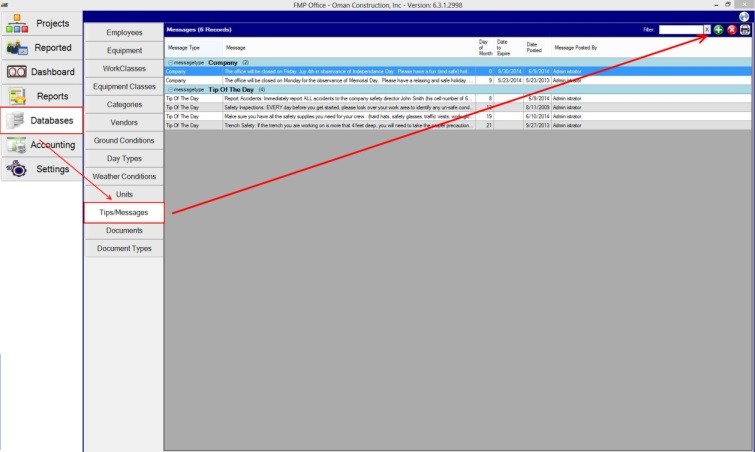 Company message: Will display each time a user logs into their program or reloads all data. Once created, you will set an expiration date and it will continue to display until that day.
Tip of the day: Will display only once for the day of the month chosen. It will continue to display only for that day until it's deleted.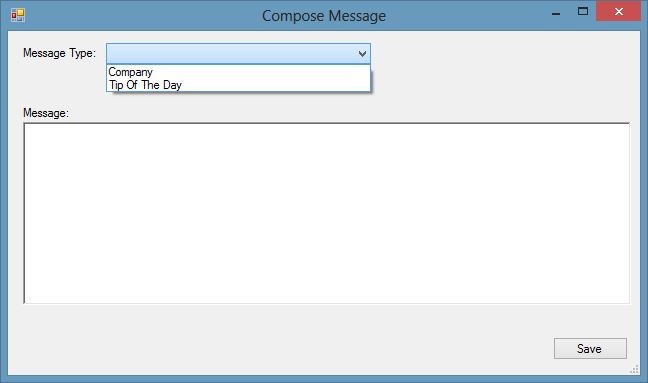 Check out the created message on the Mobile App below.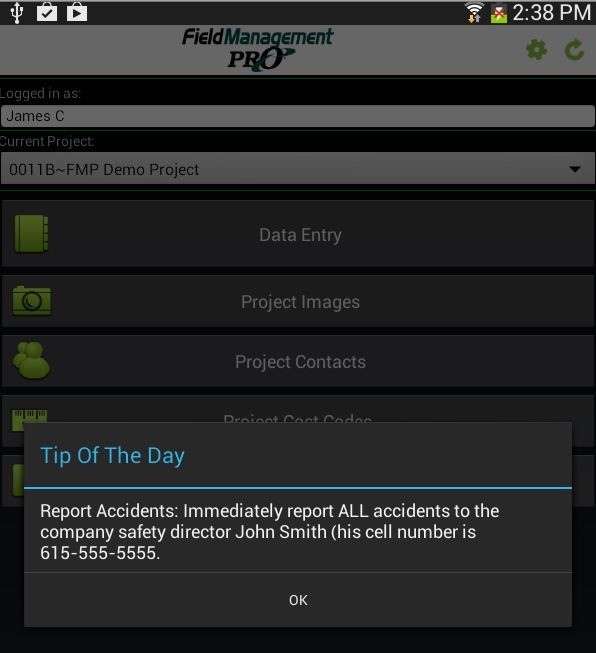 If you have any questions, need additional information or have an idea for a future tip, please feel free to give us a call at (800) 541-0803 or email us at admin@omanco.com.